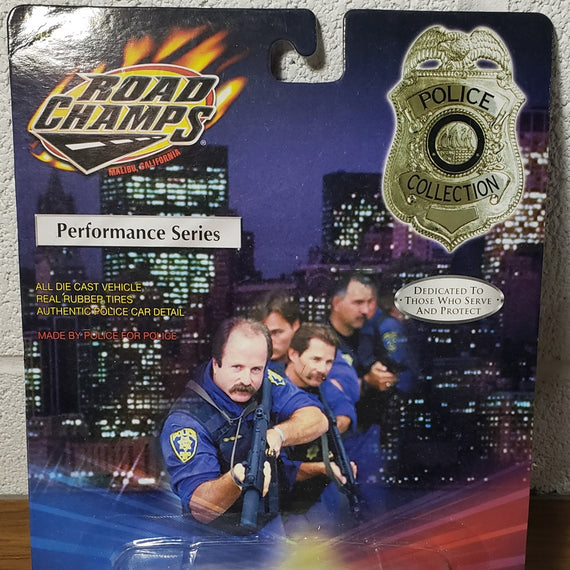 1/43rd scale Tustin, California Police Plymouth Prowler
Item comes as shown in the photo.  1/43rd scale.
Prospective buyers please note: All 2,592 models in this car's production run have defective white paint which is cracked.  Road Champs never corrected the issue or produced replacement cars.  Buyer acknowledges this issue and purchases the car with this defect.  As a result, no returns or refunds will be allowed because of this defect.