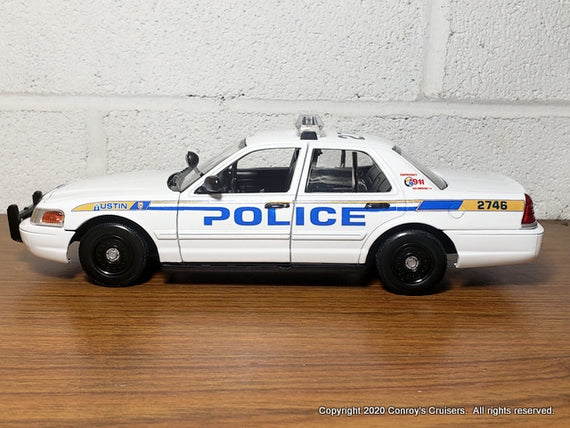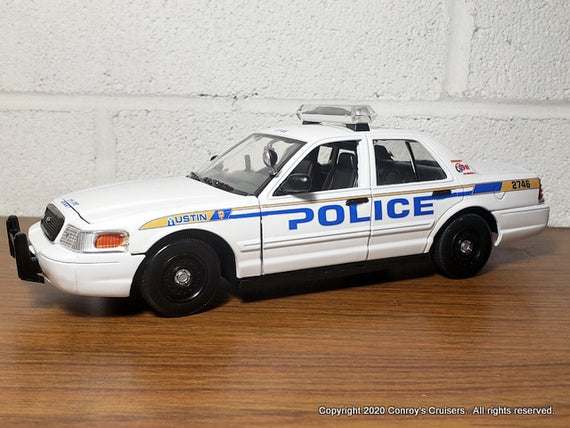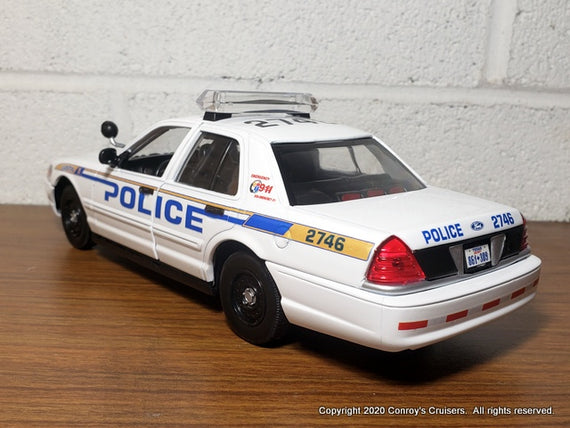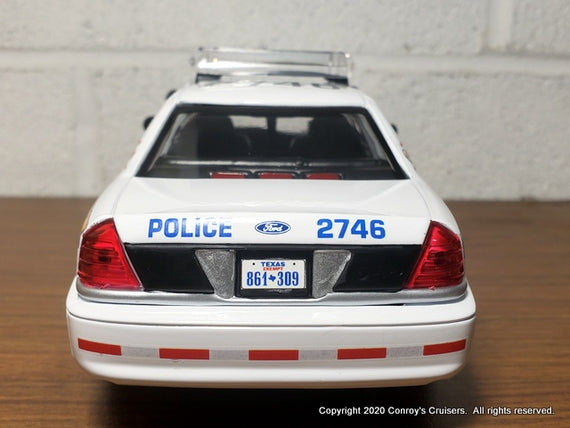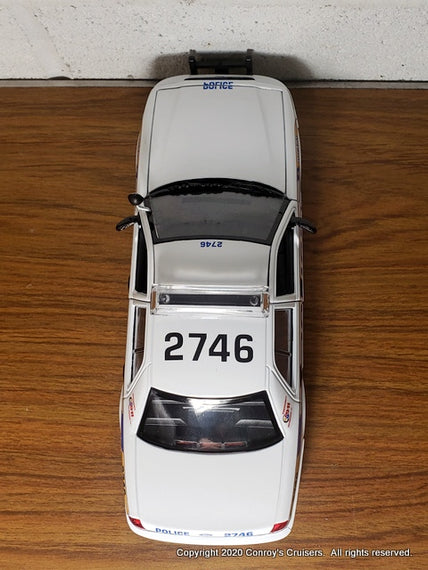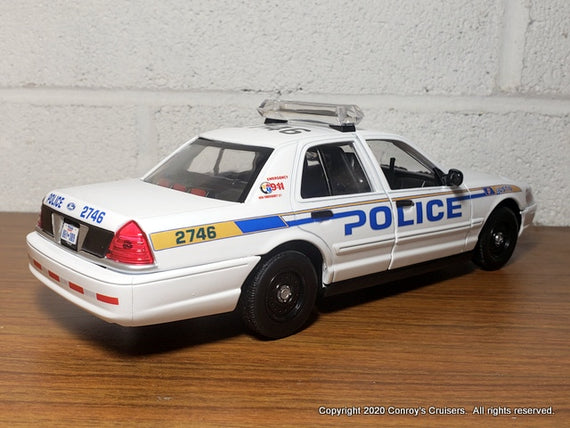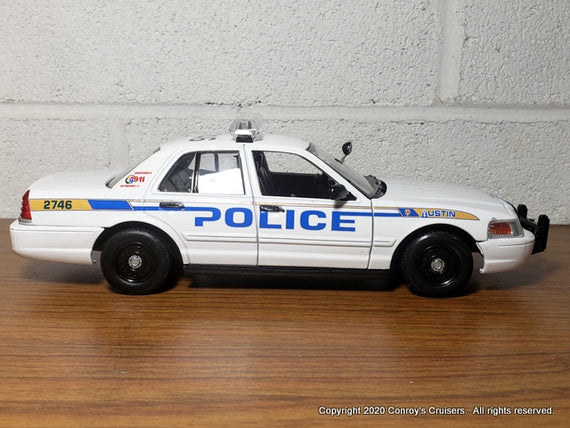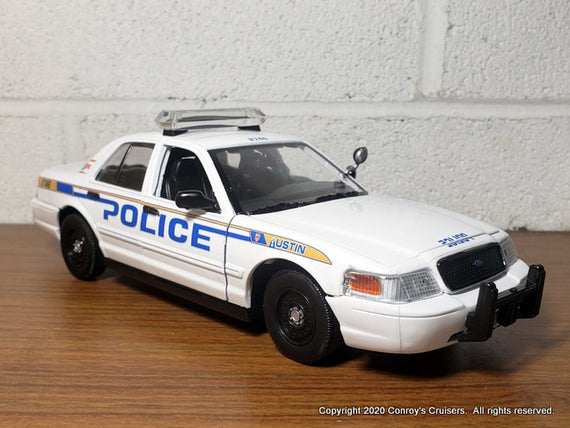 Custom 1/24th scale Austin, Texas Police Ford Crown Victoria Police Interceptor diecast car (old graphics on white car)
What is shown is what the customer will receive. If car is out of stock, please send an e-mail to conroyscruisers1@gmail.com to inquire about having another car made.  Numbers on each model can and will vary.  If a custom number is desired, please let me know and the car can be customized at no extra cost.

Car is the MotorMax Ford Crown Victoria in 1/24th scale.