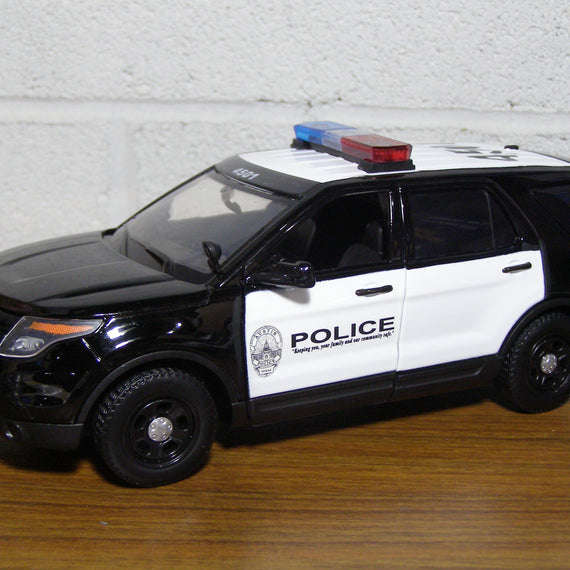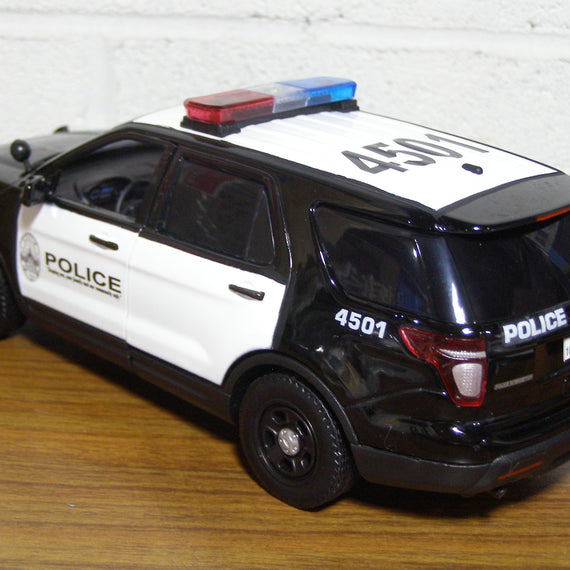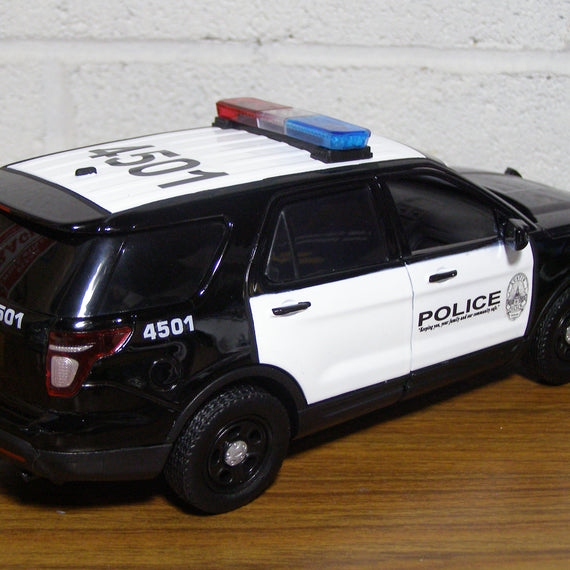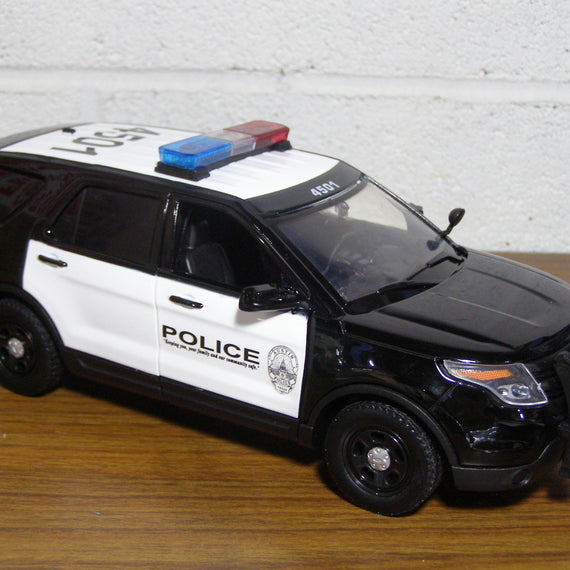 Custom 1/24th scale Austin, Texas Police Ford Police Interceptor Utility diecast car with working lights
What is shown is what the customer will receive. If car is out of stock, please send an e-mail to conroyscruisers1@gmail.com to inquire about having another car made.  Numbers on each model can and will vary.  If a custom number is desired, please let me know and the car can be customized at no extra cost.

Car is based on the MotorMax 2014 Ford Police Interceptor Utility in 1/24th scale.

This custom has factory installed working lights - strobes in the headlights and rear taillights as well as red and blue flashers in the lightbar. There is also a realistic sounding siren with two different siren tones.