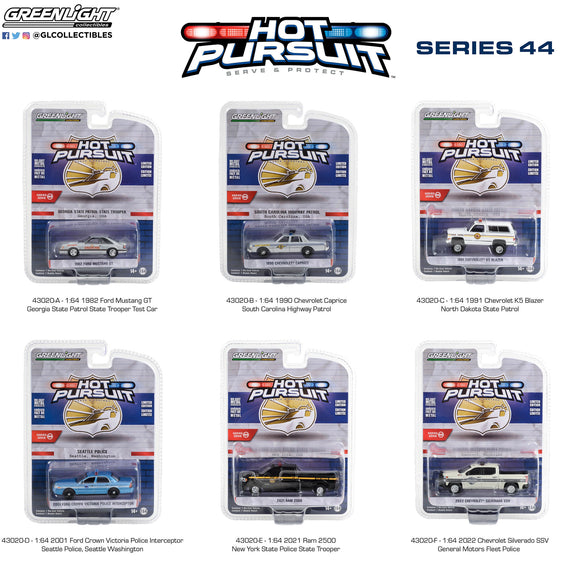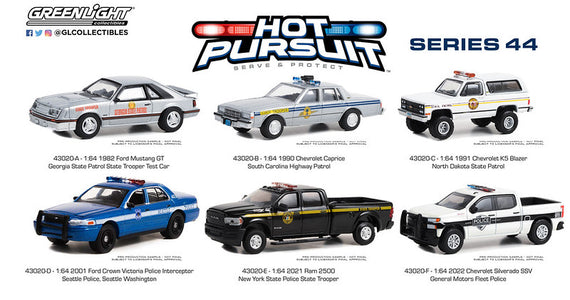 #43020 - 1/64th scale Greenlight Hot Pursuit Series 44 6-car set
This is the complete 6-car set from Greenlight's Hot Pursuit Series 44.  Included are:
1. 1/64th scale Georgia State Patrol 1982 Ford Mustang GT Test Car

2. 1/64th scale South Carolina Highway Patrol 1990 Chevrolet Caprice

3. 1/64th scale North Dakota State Patrol 1991 Chevrolet K5 Blazer

4. 1/64th scale Seattle, Washington Police 2001 Ford Crown Victoria Police Interceptor

5. 1/64th scale New York State Police 2021 Ram 2500 Pickup Truck

6. 1/64th scale General Motors Fleet 2022 Chevrolet Silverado SSV Pickup Truck

Cars come as shown in the photos.
1/64th scale
GL43020