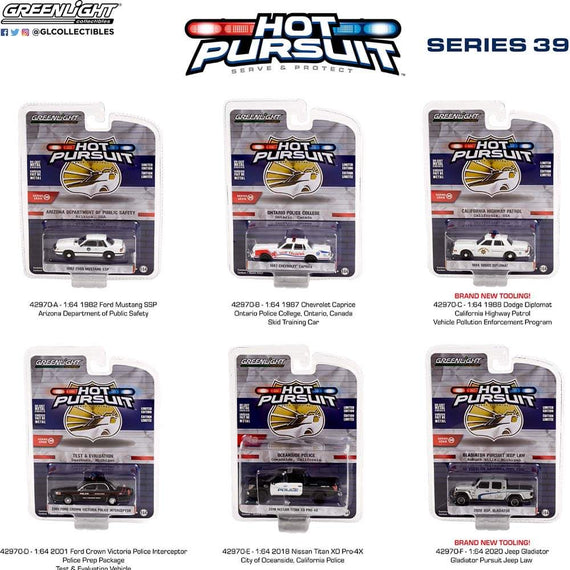 #42970 1/64th scale Hot Pursuit Series 39 6-car set
This is the complete 6-car set from Greenlight's Hot Pursuit Series 39.  Included are:
1. Arizona Department of Public Safety 1982 Ford Mustang SSP

2. Ontario, Canada Police College 1987 Chevrolet Caprice

3. California Highway Patrol Vehicle Pollution Enforcement Program 1988 Dodge Diplomat

4. Ford Motor Vehicles 2001 Ford Crown Victoria Police Interceptor Police Prep Package Test & Evaluation Vehicle

5. Oceanside, California Police 2018 Nissan Titan XD Pro-4X Pickup Truck

6. Jeep Law Enforcement 2020 Jeep Gladiator Pursuit Show Car

Cars come as shown in the photos.
1/64th scale
GL42970